Thousand-year-old olive trees of Luras: natural spectacles of northern Sardinia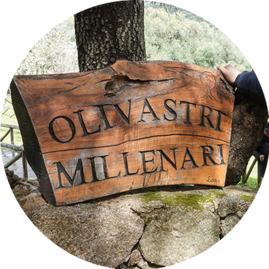 Where the world's oldest trees grow...
The Millennial Olive Trees of Luras are among the oldest trees in the world.
The oldest olive tree, called The Great Patriarch o S'Ozzastru, is the oldest tree in Europe. The circumference of its trunk measures 12 meters, 600 are the square meters of shady area it manages to create and as many as 4,000 are its estimated years.
All good reasons to be declared a Natural Monument.
Sardinia is famous for the longevity of its inhabitants; that must be why olive trees chose it to put down roots, a few millennia ago. In fact, they are found in Luras, in a beautiful spot in the heart of Gallura, near Lake Liscia and the town of Tempio Pausania.
Under their foliage they welcome so many visitors each year, who come from all over the world to contemplate these extraordinary examples of wisdom.
If you stop in the village of Luras, we recommend a visit to the small town and the Galluras museum, where, among ancient artifacts and evidence of local culture and traditions, you will also find theaccabadora instrument.
The accabadora was a very important figure in Sardinian society because this woman practiced euthanasia ante litteram. In recent years she has become famous thanks to a novel by Sardinian writer Michela Murgia.
---
Photo by liggraphy from Pixabay